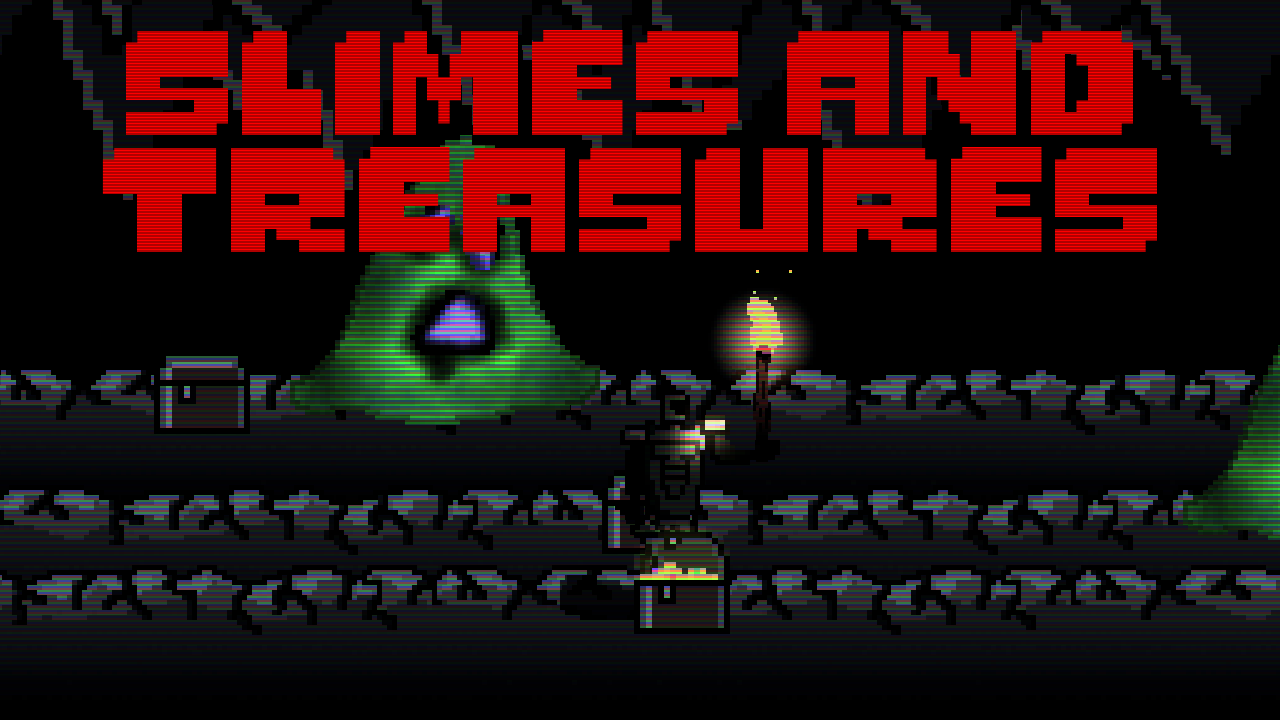 Slimes & Treasures
A downloadable game for Windows
Game created for Cherry Game Jam 2017. It was programmed only by me, only in C++ with SDL 2.0 library, in only 48h, as an additional challenge :)

Your goal as an adventurer is to collect as many treasure chests as possible. But beware! The goods are guarded by evil slimes, protecting their precious gems. You will have to face them head-on!
Install instructions
1. Download the .rar file containing the game

2. Unpack it
3. Run "Slimes&Treasures"